A Go-To Guide for Those Buying a New Car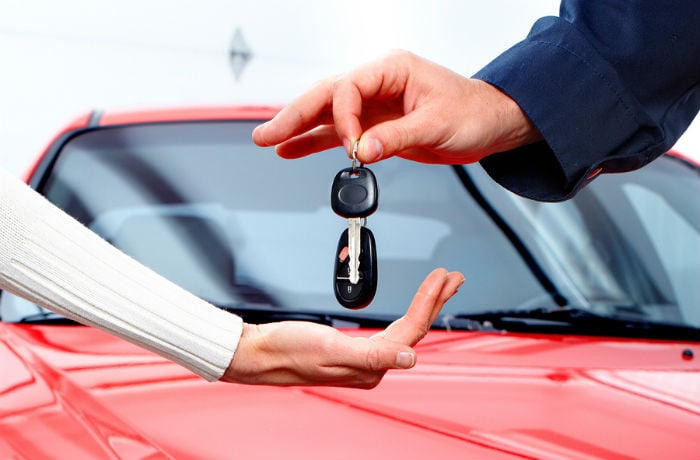 Buying a new car is a huge financial commitment. Not only you have to narrow down your options to a single car but you also have to be financially strong enough to make the purchase. Most people tend to take loans from their local banks or financial institutions.
Now, if you are ready for this overwhelming experience, then there are certain things that you need to take into consideration before finalizing the deal. It is very obvious that you won't purchase the car after taking the first test ride you take. You certainly don't want to end up picking a model that does not match your needs.
Hence, we have a word of advice for you. Take this as your go-to guide while purchasing a new car.
1: Be Informed
It is essential to conduct informed research before you purchase a car. To make sure that your transaction is smooth, quick and effortless, have your paperwork prepared well in advance. Use the Internet or read automobile magazines, to have in-detailed information regarding:
Vehicle types
Variants
Options
Features
Prices
Types of car insurance
In fact, make your wish-list based on above factors along with your requirements. If you are looking for some specific features in your car, then it is best to let the salesperson know beforehand. This will save time and efforts for both you and the salesperson, and you won't end up with a car that is of no use to you.
2: Do Not Go Alone
Make sure that you are not going alone for the purchase of your new car. There have been many instances wherein the buyers were overcharged. Thus, we suggest you take along a person with you who is knowledgeable about purchasing a car. You most certainly don't want to be fooled, do you?
3: Decide On a Budget
Before you begin your car shopping, finalize the maximum amount of money that you can afford to spend on buying a new car. In case, you are purchasing a new car by availing a loan then make sure you are calculating the EMI that you can afford to make on your present income.
Also, it is wise to look for car insurances beforehand. There are many financial providers that offer online car insurance to people who are availing car loans from them. So, make sure you ask your loan provider if they too offer car insurance.
4: Never Talk Money
Remember not to discuss your ability to pay or if you are planning to exchange your old car. These things are bound to work against you while making your purchase. Most salespersons are trained to push their customers into spending more than they initially wanted to. Thus, know the value of your old car and make sure that you are getting the best deal available in the market.
5: Take A Test Drive before Buying the Car
Your test drive should at least last for a minimum of 20 minutes. Travel a route that you are familiar with. Check the car in light and heavy traffic, curves, and bumps. This will help you understand how well the car handles the pressure. Check the brakes by feigning an emergency stop to see how well it reacts. Lastly, also try parking and re-parking it in a parking place.
We understand that buying a car can get overwhelming but it is one of the biggest decisions of your life. Choose the right financial provider (if you are availing a loan) and make sure that you are taking an informed decision.