Its still not late to reduce your taxes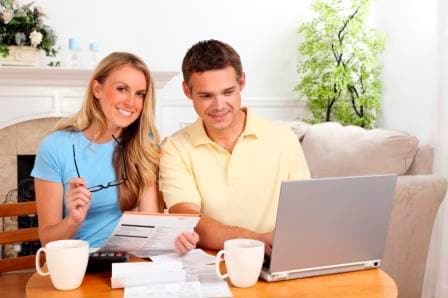 With the financial year drawing to a close, most salaried employees will have received a mail from their respective accounts departments asking for investment proofs by now. As an employee, you may be aware of the fact that in case you fail to submit the necessary proofs, your taxable income will increase. In other words, your salary will take a hit as your employer will not be able to give you the benefit of investing in tax-saving instruments.
This isn't an uncommon malaise though. Most of us fail to integrate tax planning with our overall financial plans. However, there is no need to press the panic button yet. There is still time to fix the situation. This is how you can go about to salvage the situation:
Invest in an ELSS
Instead of investing in a plain vanilla product, invest a lump sum in an equity-linked savings scheme (ELSS) because they are a tax saving mutual fund. You get a tax deduction of up to Rs 1.5 lakh by investing in ELSS funds.
Besides helping you save tax, ELSS has the potential to increase your money and help you achieve your long-term financial goals.
In addition, ELSS funds also have the shortest lock-in period of three years when compared to other tax-saving options such as Public Provident Fund (15 years) or unit-linked insurance plans (5 years).
However, do research before investing in an ELSS. ELSS benefits are manifold but assess your risk appetite and then invest accordingly.
There are many fund houses that offer ELSS, with one of the prominent ones being Franklin Templeton.
Invest in a bank fixed deposit
This is another solution at hand. All you need to do is log on to internet banking and invest in a tax saving FD that comes with a 5-year lock-in period. However, you must bear in mind that the interest earned on such deposits is entirely taxable as per the income tax bracket you fall under. This means that if you are in a high-income tax bracket, your post-tax returns would be nominal. Thus, while you can think of a fixed deposit as a quick fix solution, it does not create wealth for you over the long term.
Invest in NPS
If you have not begun retirement planning yet, you can turn this adverse situation to an opportunity and opt to invest in the National Pension Scheme (NPS). This scheme is best suited for those who want to invest for retirement from an early age. There are many tax benefits that you can avail of by investing in the NPS. One, you can get tax deductions up to Rs 1.5 lakh under Section 80C. Two, if your investment exceeds Rs 1.5 lakh in a financial year, you can claim the additional amount as a deduction under Section 80CCD(1b). Third, you can claim a further deduction on the contribution to the NPS from your employer (up to 10% of Basic Salary + Dearness Allowance under Section 80CCD(2). This deduction is however only available to employees whose employers are willing to register with NPS.
To sum up, even though it is prudent to begin your tax planning at the beginning of the financial year, you still have options to save tax and at the same time, invest in funds that are in sync with your financial goals.