Panasonic Jaguar Racing flies into Germany for double-header Berlin ePrix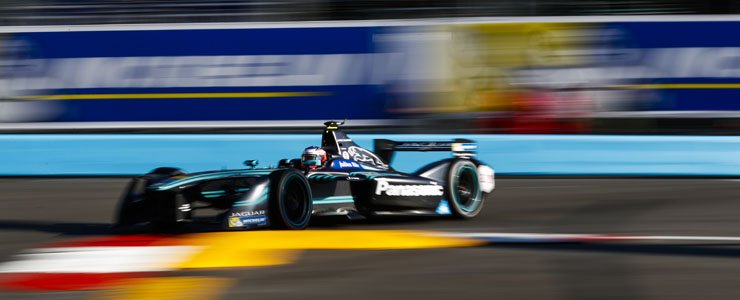 With six FIA Formula E races complete, Panasonic Jaguar Racing is heading to Berlin, Germany, for the final European round of the season. The double-header Berlin ePrix takes place on 10th and 11th June at Tempelhof Park, formerly the German capital's main airport. The season will then close with double-headers in New York, U.S.A (15th and 16th July) and Montreal, Canada (29th and 30th July). The Berlin ePrix has been a part of all three Formula E seasons to date.
The 10-turn, 2.25km anti-clockwise track on the apron of the historic airport has been reprofiled since the inaugural race, promising faster racing and more overtaking opportunities in front of a large German crowd. The Berlin ePrix will also offer an expanded Allianz eVillage, which will include the Jaguar I-PACE Concept on the Panasonic Jaguar Racing stand. The performance sport utility vehicle concept previews Jaguar's first electric vehicle, which will be on the road in the second half of 2018.
Having scored 19 championship points in three consecutive races, and leaping to eighth place in the team standings, the British team has continued to learn from each race in its debut season. With the experience of the first ever back-to-back Formula E races in Monaco and Paris behind it, the team is now preparing for the new challenge of three consecutive double-headers over the next eight weeks.